The brief was to create a new identity for an already existing project.
I chose the 'retro mobile phone' ( think Nokia 3310 ), which I was still using at the time. This brand is not about one phone brand in particular, but the 'retro phone' in general.
DIT
I chose this name based on the essence of the product, no extra's, no internet. This is how I got to the very basic (Dutch) name; DIT, which is an acronym for 'De Internetloze Telefoon' ( translation: The internet-less Phone – This ).
DIT has turned out to be a very vibrant identity where you'll see nothing more than what's necessary, just like the phones. DIT is young, bright and bold, wanting to stand out as much as its audience.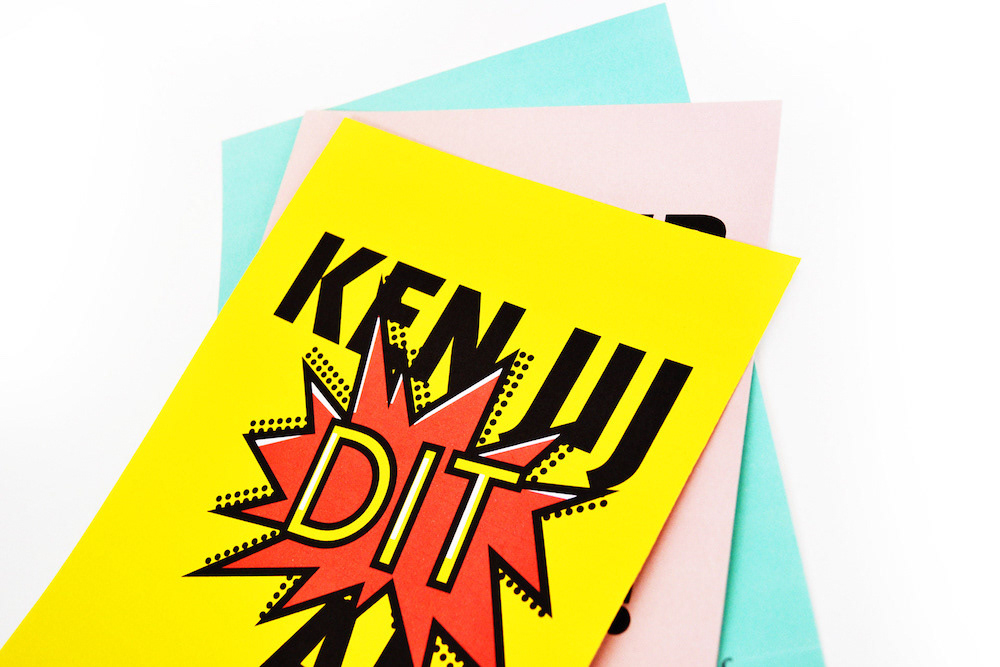 Packaging
The packaging is based on the design of a moving box.
But in this case, it can get wet, you can drop it or shake it as many times as you like,
because DIT can take a hit!
Pink: DIT is water proof / Yellow: DIT doesn't need a fancy box / Green: DIT can take a hit /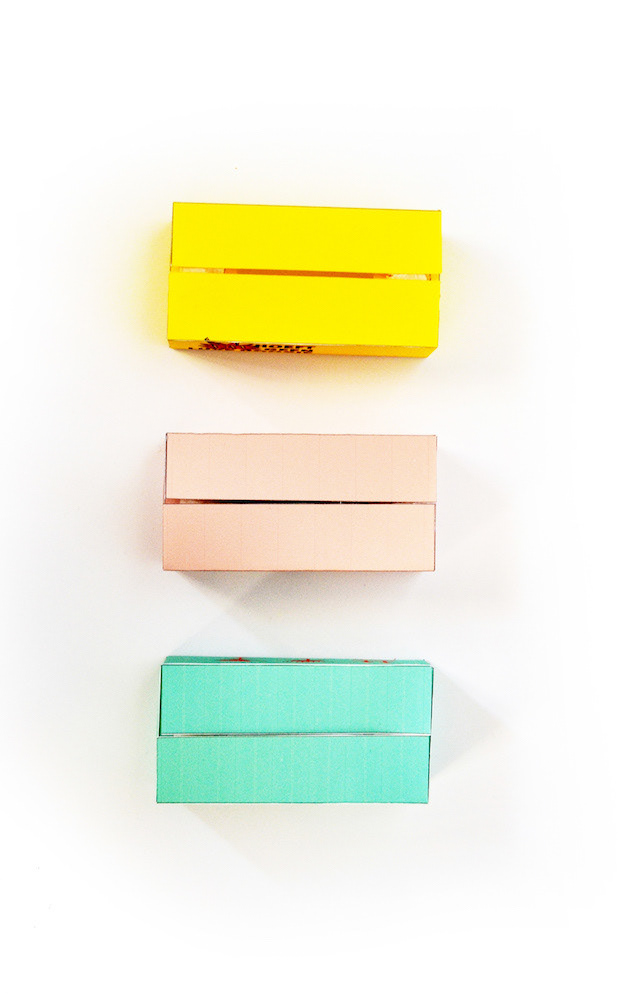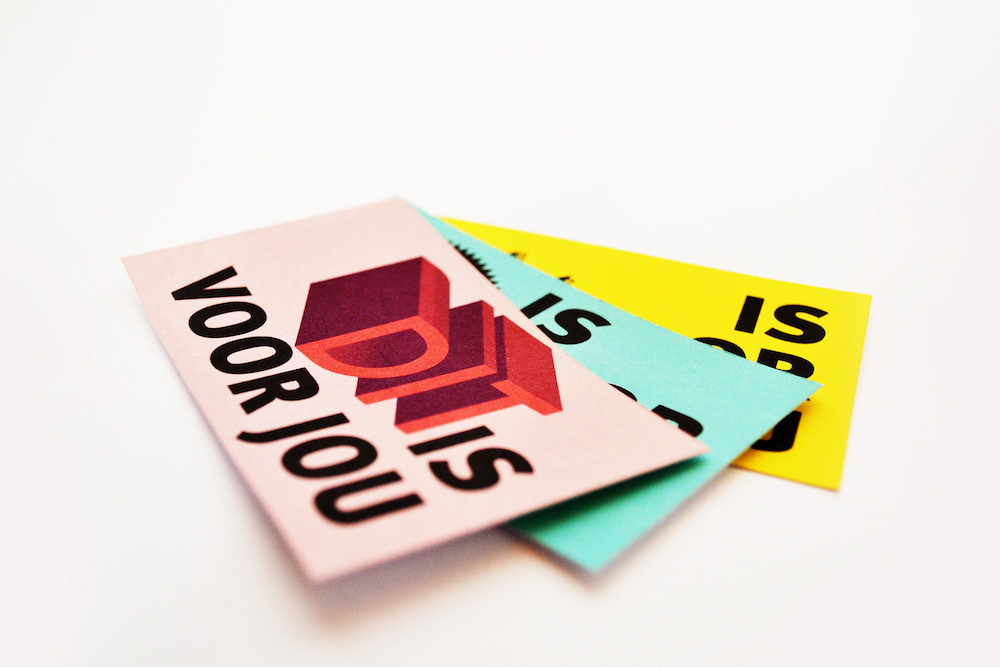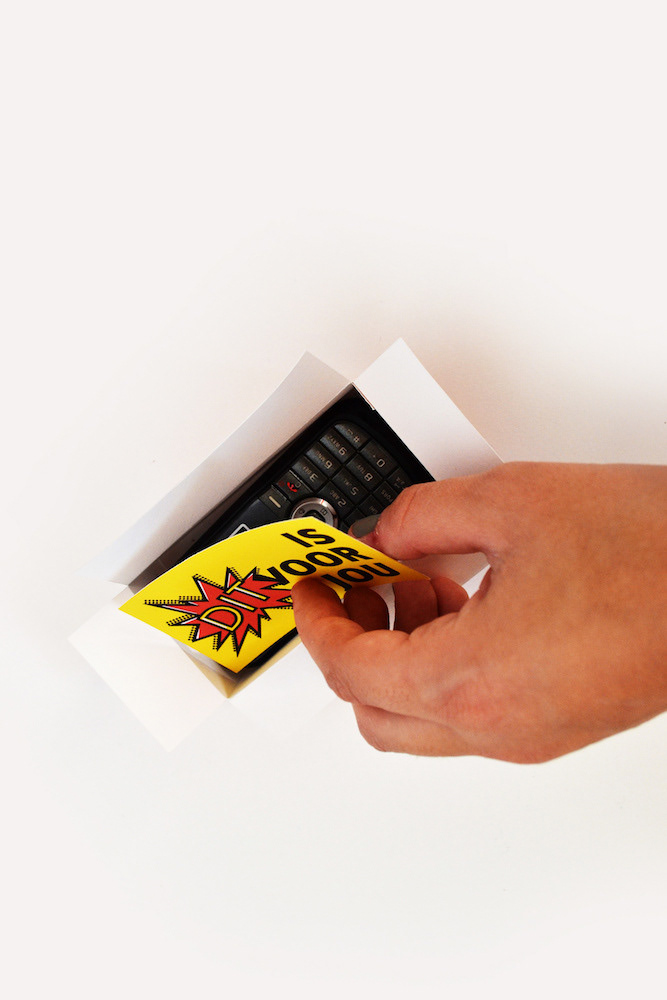 Stationary
OMG an invoice from DIT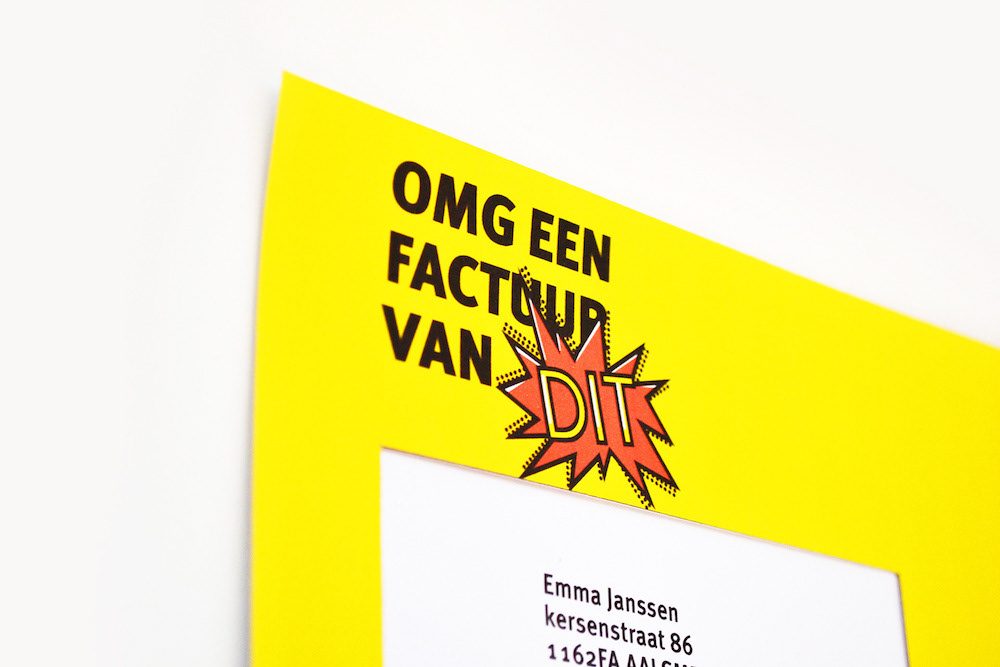 Posters
Yellow: Do you know DIT? / Pink: You should try DIT! / Green: Can you handle DIT? /
A small part of the process: